The Andersen-Panvini Repertory Selection Fund
Ballet Arizona is proud to announce a new endowment fund, established in honor of Artistic Director, Ib Andersen, and Director of Production, Michael Panvini. The purpose of the Andersen-Panvini Repertory Selection Fund is to further Ballet Arizona's mission by helping produce future ballets, encouraging a balance of works by George Balanchine and newly commissioned pieces.
This artistic investment was envisioned and created by our dear friend and arts advocate, Bob Benson. In his 20s, Bob developed a keen interest in ballet, focusing on George Balanchine's choreography as performed by New York City Ballet. In 2013, his partnership with Ballet Arizona began, supporting the newly commissioned Second to Last by Alejandro Cerrudo. For nearly a decade, Bob has worked in conjunction with Ib and Michael, producing 14 subsequent ballets, all new to Arizona audiences. These works include Justin Peck's In Creases, Nayon Iovino's Threads, and George Balanchine's Symphony in 3 Movements, among others.
When we view a Ballet Arizona program, of course, we appreciate the beauty and talent of the dancers, along with the music we hear. The secret sauce that sometimes goes under-appreciated is the composition of the program – the selection of repertoire, the negotiation of program rights, and assembling of all the necessary resources – typically all accomplished months in advance. – Bob Benson
The initial gift of $400,000 will be permanently restricted, adding to the ballet's current endowment and supplemented by a future bequest from Bob's estate. The earnings from this fund will support a portion of the costs to produce these works, such as choreographer fees, rights and royalties, music accompaniment, and incoming stagers or répétiteurs.
Ballet Arizona is honored to accept such a generous and transformational gift. We are even more honored to work alongside people like Michael and Ib, who encourage individuals to ensure their legacies, and the legacy of Ballet Arizona lives on for future generations.
Meet Michael Panvini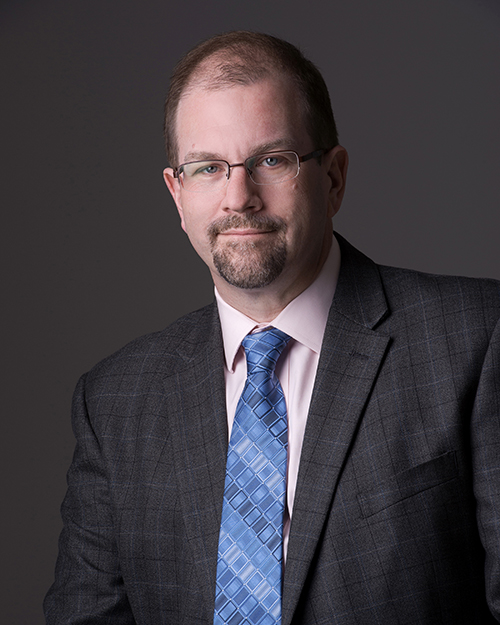 Celebrating his 15th year as Ballet Arizona's Director of Production, Michael is the man behind the curtain, who ensures the magic you see on stage is executed flawlessly. His production career spans decades, touring all over North America with dozens of ballet, folk dance, and opera companies from around the world, including Dance Theatre Harlem and Joffrey Ballet. From working on over 100 Off-Broadway shows and touring Broadway musicals, like A Chorus Line and Singin' in the Rain, to productions like The Magic of David Copperfield, Michael carries with him an invaluable wealth of experience and knowledge.
"Ever since Michael joined Ballet Arizona, "I can always count on him, and his masterful attention to detail, to deliver the high-quality production values you expect to see on stage," said Artistic Director Ib Andersen. "There are endless stories I could share, but one that perfectly highlights Michael's dedication is when he saved our U.S. premiere of Napoli in 2014. He singlehandedly negotiated the release of The Royal Danish Ballet's costumes and sets from the shipping ports with a worker strike impending… it was down to the minute!
One of Michael's proudest moments, it was serving as lead staff for the design and construction of Ballet Arizona's new home in 2013. "It was a two-year process that I had the pleasure of being involved in from the start," said Michael.  "I worked with contractor, Larry Mohr, and with our combined expertise, we ensured every penny of our capital funds were stretched to the fullest extent. Now, we have one of the most impressive dance facilities in the Southwest."
Please join us in thanking Michael for his years of service and for choosing Ballet Arizona to share his time and talent!
Subscribe to Our Blog
2835 E. Washington Street
Phoenix, AZ 85034
Main: 602-381-0184
Box Office: 602-381-1096
School: 602-381-0188
Return to main Ballet Arizona website
Multi-Media Center