Q&A with Artist Relief Fund Dancers
We sat down with company dancers Eric Hipolito Jr., Kaelyn Magee, and Jackson Dwyer, to discuss Artist Relief Fund's upcoming 5th Annual production of Dancer's Choice.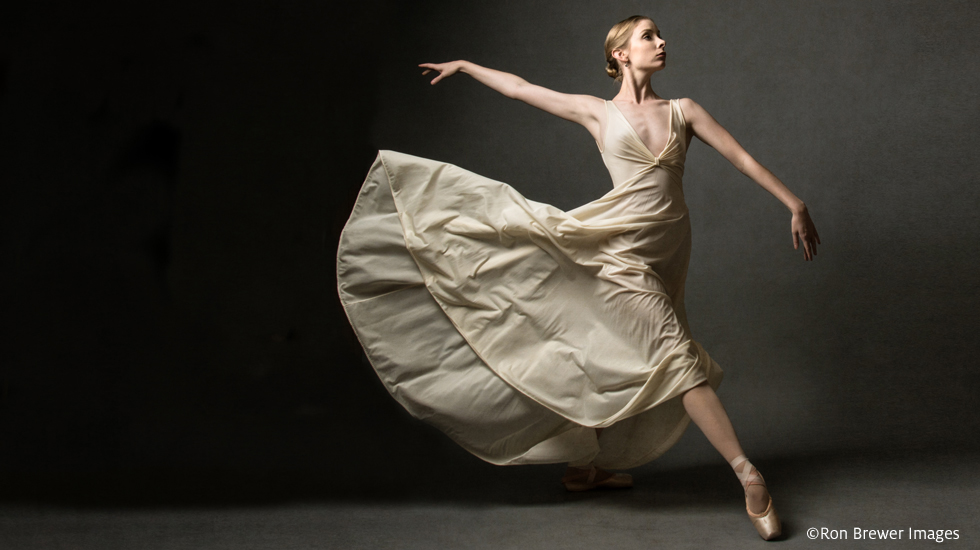 Q: First, how did Artist Relief Fund begin?
Hipolito: Originally our Artistic Director, Ib Andersen, took the idea from a program New York City Ballet once had called the Dancers' Emergency Fund, created by legendary choreographer Jerome Robbins in 1980. The fund ended in 2008 but the idea stuck for Ib as a way we could implement such a fund for our dancers here at Ballet Arizona. Artist Relief Fund (ARF) began from a need to help our dancers with unexpected medical costs and personal losses. Now it has grown to helping dancers pay for a portion of college tuition. I'm excited about that part of ARF because many dancers including myself take college classes and the fund helps so much.
Q: How much has Artist Relief Fund raised and how are the funds distributed?
Hipolito: Since we started 4 years ago, we have raised over $100,000 and we have distributed over $60,000. I'm so happy about the generosity of many donors and ballet supporters during this short amount of time but I'm equally happy with how much we are able to help the dancers.
Q: Why do you think Artist Relief Fund is important for the company?
Dwyer: There are a lot of reasons that ARF is a huge resource to the dancers of Ballet Arizona. Last year, I woke up to the news that a family member was critically ill in the hospital. I booked my ticket within the hour and was on a flight that evening. In the moment I didn't think twice about the cost of the ticket, I just had to get there. When I returned, the fund helped me by covering half of my travel expenses.
Magee: ARF is so important for the dancers because it not only provides us with an emergency fund in times of need, it also gives us the ability to prepare for the day when we eventually step away from the stage. I have utilized ARF to further my education through Rio Salado College, which has given me the flexibility to dance full time while still pursuing school concurrently.
Q: Now to Dancer's Choice, what works will be featured this year?
Hipolito: This year, we will be featuring new works by dancers Nayon Iovino, Connor Cohen, and Jackson Dwyer. I'm excited because each one will be so different and the entire evening of work will be so complimentary of each other. Nayon's work is set to Mozart's piano sonatas and will be played by a live pianist! Jackson has a very playful and energetic piece with 3 dancers, set to music by Dmitri Shostakovich, and Connor has an intimate pas de deux. For now, that's all I can tell you about the new works!
We are also proud to have received special rights from the Balanchine Trust to perform the 3rd Movement of Balanchine's Rubies. It's great because it involves a large portion of the company, the choreography really pushes the dancers artistically and is a great closer to the entire evening.
Q: Jackson, why did you decide to choreograph this year?
Dwyer: I was in ballet school, maybe 13 years old, the last time I tried choreographing. My understanding and experience with dance has definitely expanded since then. I've been a part of ARF in new works as a dancer for my first two seasons and decided that this year I would challenge myself to create something.
Q: Kaelyn, what is it like being in a new ballet like Jackson's?
Magee: Dancing in a newly-created ballet like Jackson's is exciting because the choreographer works directly with the dancer to create the movement highlighting and expanding both their technical skill and artistic ability, making the piece feel specifically tailored to and for the dancer.
Q: How involved is Ballet Arizona's artistic staff in the planning, staging, and execution of ARF's annual production?
Hipolito: Dancer's Choice is produced entirely by the dancers of Ballet Arizona. We choose the entire repertoire, pending approval of Artistic Director, Ib Andersen. The whole artistic process is handled by the dancers from setting, choreographing, and rehearsing the show. We also handle all of the marketing and fund management. That's not to say we did this all alone. We had a tremendous amount of help and wisdom from the administrative staff at Ballet Arizona, and many special donors who have helped push ARF to new limits!
Q: How would you like to see ARF grow in the future?
Magee: It is my hope to see Dancer's Choice broadened into more performances, especially since so many great works created by in-house choreographers should be given more opportunities to be showcased.
Don't miss Dancer's Choice at Ballet Arizona's Dorrance Theatre on Saturday, November 11th! Click here to purchase tickets.
Subscribe to Our Blog
2835 E. Washington Street
Phoenix, AZ 85034
Main: 602-381-0184
Box Office: 602-381-1096
School: 602-381-0188
Return to main Ballet Arizona website
Multi-Media Center