Meet Our New 2023-2024 Company Dancers!
Renée Spaltenstein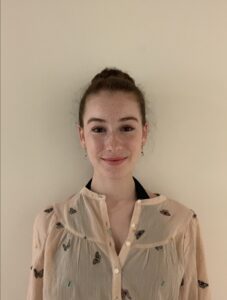 Renée Spaltenstein was born and raised in Zurich, Switzerland. At the age of four, Renée entered into the Ballet School for the Opera House in Zurich, under the direction and mentorship of Doris Catana Beriozoff. She was trained in the Royal Academy of Dance and Vaganova style. Renée was selected to dance in multiple roles in the school's performances and as one of the six girls to dance with the Zurich Ballet in Heinz Spoerli's The Nutcracker in the 2011/12 season.
In 2014, Renée moved with her family to Santa Monica, California, and started to train at Yuri Grigoriev School of Ballet. Then, in 2017, Renée moved on to Westside School of Ballet where she first was introduced to the Balanchine style. In 2019, she was invited to join the School of American Ballet's year-round program, where she was able to further her studies in the Balanchine style and graduated in June 2023, with a leading role in the school's workshop performance. She joined the Company for the 2023-24 season.
Erick Bernardo Rojas Ortega
Erick Bernardo Rojas Ortega was born in Mexico City, Mexico. At the age of 2, he began studying ballet with his mother, who helped him find passion for the art form. He then trained in two different schools in Mexico, finishing his training in DanceFit Impulso al Talento de Mexico A.C. At age 14, he moved to Miami City Ballet School to train under the direction of Arantxa Ochoa. He received many scholarships throughout his time at MCBS and also had the opportunity to perform a variety of leading roles, in productions such as August Bournonville's William Tell, excerpts from Marius Petipa Coppelia as "Franz," the Don Quixote's Grand Pas de Deux, Jerome Robbins's 2 and 3 Part Inventions, as well as George Balanchine's Western Symphony and Who Cares?
During the pandemic, Miami City Ballet Artistic Director Lourdes Lopez asked Rojas to work with the company in a remote ballet A Dance for Heroes, by Durante Verzola. It was inspired and dedicated to the heroes who risked their lives to help the rest of society. In addition, he had performed with Miami City Ballet in Alexei Ratmansky's Swan Lake and as the role of "Prince" in George Balanchine's The Nutcracker. Erick Rojas joined New Jersey Ballet under Maria Kowroski's direction in 2022, where he performed Peter Martins' Hallelujah Junction, Lauren Lovette's Not our Fate, and in The Sleeping Beauty as the Bluebird. He joined the Company for the 2023-24 season.
Lindsay Camden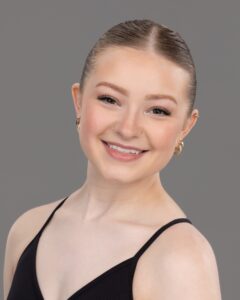 Lindsay Camden was born in Houston, Texas, and started dancing when she was two years old.  When she was six, she moved to the American Academy of Dance in Houston to further her ballet training. While there, she attended summer intensives at Houston Ballet and The Rock School for Dance Education.  At nine, Lindsay joined Vitacca Vocational School for Dance, where she studied for six years. During that time, she attended summers intensives at the Kirov Academy of Ballet, Ellison Ballet, Colorado Ballet, Houston Ballet, and Ballet Arizona.  Lindsay also danced in the second company of Noble Motion, a Houston-based contemporary company, for the 2018-2019 season. Lindsay was awarded the bronze medal at American Dance Competition/International Ballet Competition as well as the overall Outstanding Technique award at Dance Open America in 2021.
Lindsay joined Ballet Arizona's Studio Company in 2021 and, over the last two years, performed in company productions including The Nutcracker, Romeo & Juliet, Cinderella, Giselle and Balanchine works including Bourrée Fantasque, The Four Temperaments, Emeralds and Raymonda Variations. She also performed principal roles in The School of Ballet Arizona's productions as "Aurora" in The Sleeping Beauty, as well as the title roles of Paquita and Raymonda. She joined the Company as a Trainee for the 2023-2024 season.
Marco Giuriato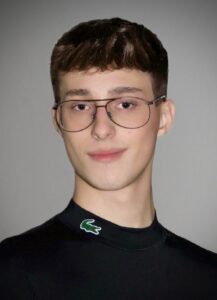 Marco Giuriato is originally from Budapest, Hungary and started studying ballet at Hungarian Dance University in Budapest at the age of 10, where he trained for 6 years. During his time in Europe, he trained at Edas Siba Salzburg Ballet Summer Intensive on scholarship in Salzburg, Austria in 2015. The following summer, he performed in the Hungarian Dance University's productions of Romeo and Juliet and Carmen and with a number of Slovenian ballet companies in Piran, Slovenia. He then began his training at the Vaganova Ballet Academy in Saint Petersburg, Russia. In 2022, he received a full scholarship for the summer intensive and the year-round program at Miami City Ballet School. There, he performed in The Four Temperaments with the school and in Romeo and Juliet and West Side Story with Miami City Ballet.
In addition to ballet, he is a makeup artist and works with the world-famous cellist, Hauser. In addition, he has worked on photo and video shoots, was a leader at Miss Royal Hungary's beauty competition, a makeup artist with EuropeFace Model Agency, and L'Oreal Paris. He also started teaching at Glamour Makeup International Academy in Budapest, Hungary. He joined the Company as a Trainee for the 2023-24 season.
Subscribe to Our Blog
2835 E. Washington Street
Phoenix, AZ 85034
Main: 602-381-0184
Box Office: 602-381-1096
School: 602-381-0188
Return to main Ballet Arizona website
Multi-Media Center