Join us tonight as Ib Andersen brings back the unforgettable production of Juan Gabriel at Symphony Hall. Experience something new in an evening that will move you. Step back in time to the Mexican singer-songwriter's 1990 concert at Bellas Artes, filled with vibrant costumes, dynamic choreography, and the passionate music of Juan Gabriel.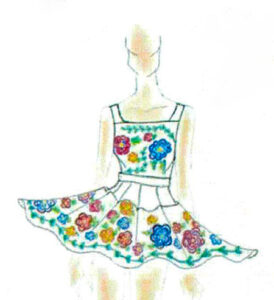 The costumes were masterfully designed by Mexico City-based designer and fashion house, Carla Fernández. Through her designs and work, Carla Fernández strives to preserve and revitalize the textile legacy of indigenous and mestizo communities of Mexico. She maintains a passion for sustainability and equity through manual methods of production with a vision to prove that ethical fashion can be innovative, avant-garde and progressive.
October 26-29, 2023- Get Your Tickets Here!
Subscribe to Our Blog
2835 E. Washington Street
Phoenix, AZ 85034
Main: 602-381-0184
Box Office: 602-381-1096
School: 602-381-0188
Return to main Ballet Arizona website
Multi-Media Center