In The Spotlight: Goodmans Interior Structures
A conversation with Adam Goodman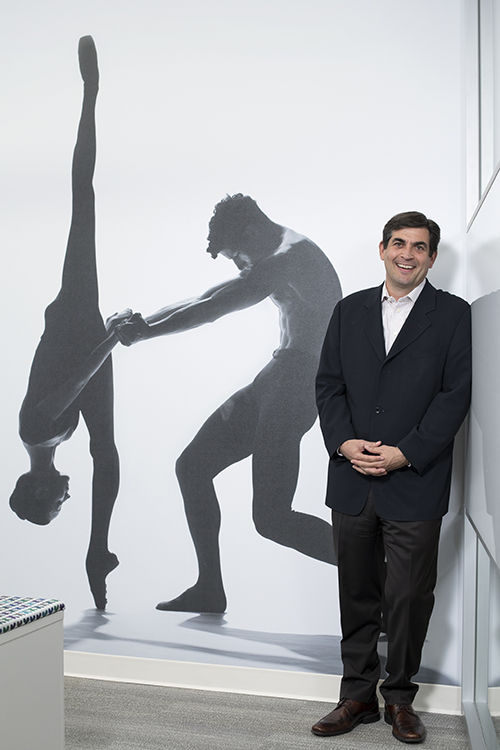 Why is Goodmans Interior Structures passionate about Ballet Arizona? 
Ballet Arizona is an outstanding dance company with world-class talent on and off stage. Not enough Phoenicians appreciate how lucky we are to have such a high level of artistry, right in our backyard.
I find that our staff is initially attracted to ballet as a visual art. We are in the business of design, so the interplay of colors, materials, shapes and lighting is very natural for us.
But ballet has the added element of movement, and that is something we are not accustomed to designing with. The beautiful costumes are animated by incredibly graceful, elegant, athletic, intentional and powerful movements. For us, it's like discovering a fourth dimension!
Why are the arts important in Arizona and for the community?
Arts and culture institutions are fundamental to any community's essence. They shape a community's character and represent its ambitions. At its best, art reflects society at a point in time and teaches us something about our nature. Art shows us the spectrum of the human experience, from our heroics to our folly. Without art to push and pull us, life would be static, unimproved, unfulfilled and unenriched.
Why is corporate support vital?
As an employer, I support the arts so it can be available to enrich the lives of our employees. Art challenges them to use new muscles and inspires them to think differently. It is also important for a company to connect with its customers beyond just a transactional level. Art is a unique platform for deeper and more meaningful customer engagement.
What are some creative ways Goodmans Interior Structures has supported Ballet Arizona?
One year, we held our spring picnic at Ballet Arizona. It was amazing! We bought out the theater so all of our employees and their families could enjoy a performance. For many people it was their first time experiencing the ballet. It is incredibly gratifying to share a new art form with someone, to open their eyes to something so beautiful that they never knew about. After the performance, we had a full picnic in the lobby, with hot dogs, games, and even a dunk tank. The dancers came out and mingled with our employees and their families. It was exciting for us to have easy, friendly access to such talented performers. Imagine socializing with the Phoenix Suns immediately after a game – it was that kind of thrill! I am grateful to the development team at Ballet Arizona for their creativity to help us find a way to support them using money that was already in the budget for a different purpose. We killed Odette and Odile with one stone!
Subscribe to Our Blog
2835 E. Washington Street
Phoenix, AZ 85034
Main: 602-381-0184
Box Office: 602-381-1096
School: 602-381-0188
Return to main Ballet Arizona website
Multi-Media Center