The rain did not stop guests from enjoying a fun evening at Ballet Arizona's Gala on Friday, January 20th at Phoenix Art Museum. From the moment you walked into the lobby, you could feel the energy in the room. Friends, old and new, mingled with Company dancers who were excited to enjoy an evening wearing gowns and jackets instead of pointe shoes and tights.
After cocktail hour, we made our way into the Great Hall which had been transformed into an elegant space surrounded by red roses, beautiful art and two stages! This year, we honored two of Ballet Arizona's greatest and long-time supporters, Carol and Randy Schilling. Artistic Director, Ib Andersen, took the stage to welcome everyone and to thank Carol and Randy. A brief video was played in order to really illustrate the impact and commitment these two have had on Ballet Arizona's past, present and future. It was great to see that they received a standing ovation at the end of the video. They are truly angels!
When I was asked to Chair this year's gala, I commissioned Ib and School Director, Carlos Valcárcel, to collaborate and create a performance illustrating the journey a dancer takes in order to become a professional dancer. And the performance did not disappoint! The show began with the younger students demonstrating barre work, and as the music progressed, older students joined in and performed different barre techniques. Each group of students performed choreography that showcased their talents and techniques while reflecting where they were in their schooling.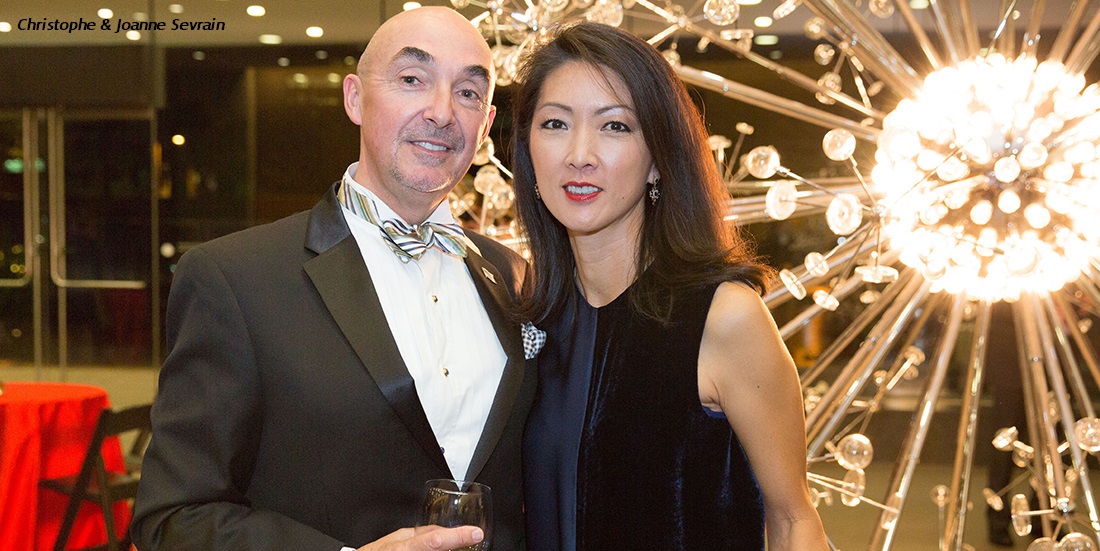 The performance also included a beautiful pas de deux from company dancers, Jillian Barrell and Helio Lima, culminating in a grand finale with all the students. It was an impressive and fun way to demonstrate that these students not only learn ballet technique, but that they also acquire passion, dedication, strength and joy.
Dinner commenced with an Italian opera singer and soon the hall was filled with the voices and laughter of guests enjoying each other's company. After dinner one of my favorite gala traditions, and the reason why we call this event, Dance with Me, began as every company dancer stood up and asked guests to dance with them. It is always a wonderful way to get the party started, dance and enjoy the live music provided by Jo and the Birdman. The dance floor was soon full and stayed that way until the very last song!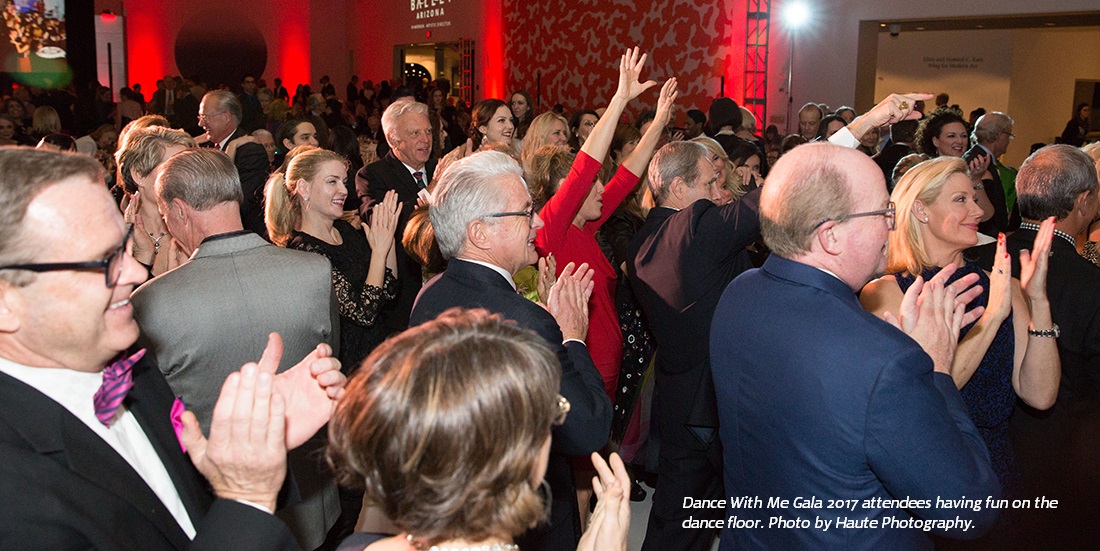 This gala was surely a night that I will always cherish and remember!
Subscribe to Our Blog
2835 E. Washington Street
Phoenix, AZ 85034
Main: 602-381-0184
Box Office: 602-381-1096
School: 602-381-0188
Return to main Ballet Arizona website
Multi-Media Center