Pride Month: Influential LGBTQ+ Dancers
&

Choreographers
It's Pride Month! To celebrate, we are sharing 6 influential LGBTQ+ dancers and choreographers that you need to know.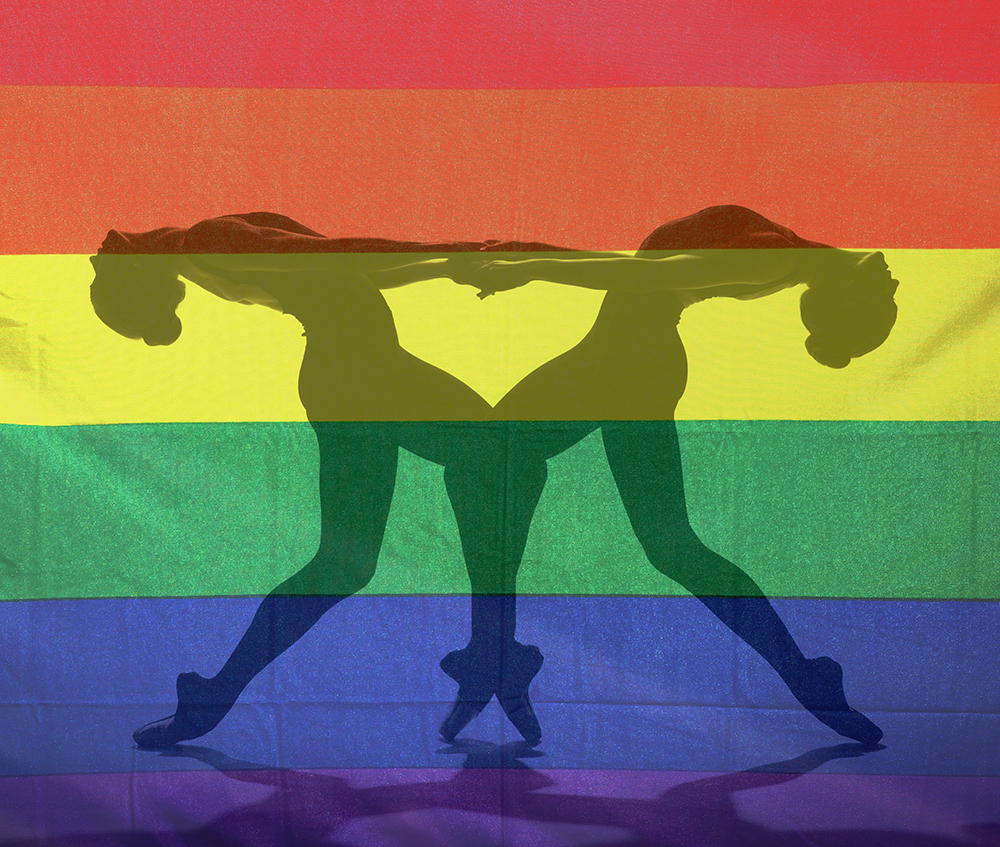 Alvin Ailey
Alvin Ailey was an American choreographer and activist. He founded the Alvin Ailey American Dancer Theater in New York in 1958, a company that is formally recognized in the U.S. as a "vital American cultural ambassador to the World." Not only was Ailey's company and works his way of honoring Black culture, but Ailey and his ensemble helped popularize modern dance around the world. In 1988, he received the Kennedy Center Honors and in 2014 was posthumously awarded the Presidential Medal of Freedom.
More than a triple threat, Jin Xing is a Chinese ballerina, modern dancer, choreographer, actress, and artistic director! At the age of nine, she joined the People's Liberation Army in order to receive military and dance training. Upon graduating, Xing returned to the Shenyang military dance troupe and attained the rank of colonel. She then traveled to New York to study modern dance under Merce Cunningham, Martha Graham and José Limón. In 2000, she opened a dance troupe in Shanghai. In 2013, she received national fame, serving as a judge on China's first season of So You Think You Can Dance. Jin in the first person to openly undergo gender reassignment surgery in China and is recognized around the world!
A name known around the world, Rudolph Nureyev was regarded as the greatest male ballet dancer of his generation. His career began with the Kirov Ballet, now the Mariinsky Ballet. In 1961, he defected from the Soviet Union and headed to Europe. He was the first Soviet artist to defect during the Cold War, an action that created an international sensation. He went on to dance with The Royal Ballet in London, where he formed one of the best known ballet partnerships, with Dame Margot Fonteyn. From 1983 to 1989, Nureyev served as director of the Paris Opera Ballet and pulled the company out of a very dark time. His rendition of The Sleeping Beauty remains in the company's repertoire to this day.
Katy Pyle is a genderqueer lesbian dancer and choreographer, who founded Ballez, a company with a focus on creating possibilities and representation for queer dancers within the world of ballet. Pyle started training in ballet at the age of three, and at 14, began studying full-time at North Carolina School of the Arts. She developed an interest in choreography and went on to attend Hollins University, studying myriad experimental and post-modern dance forms. She developed "Adult Ballez Class" a program that has been ongoing at Brooklyn Arts Exchange since 2011. She then brought the class to Princeton, Yale, Movement Research, Allied Media Conference (Detroit), CounterPULSE (San Francisco), University Musical Society (Ann Arbor), Irreverent Dance (London), Beyond Tolerance Youth Conference (NYC), New York University, and Sarah Lawrence.
A dancer and choreographer, Merce Cunningham was at the forefront of American modern dance for more than 50 years! Throughout his career, Cunningham choreographed more than 200 dances and over 800 site-specific choreographic works. in 1953, he founded the Merce Cunningham Dance Company at Black Mountain College in North Carolina. He frequently collaborated with visual artists, architects, designers, and musicians, a testament to his constant innovation of the art form. Many of Cunningham's most famous innovations were developed in collaboration with composer John Cage, his life partner. He earned some of the highest honors bestowed in the arts, including the National Medal of Arts and the MacArthur Fellowship. His life and artistic vision have been presented all over the world by prominent companies, including Paris Opera Ballet, New York City Ballet, and London's Rambert Dance Company.
In 2018, 18-year-old, Jayna Ledford, a student at the Kirov Academy of Ballet in Washington, D.C., came out as a transgender ballerina. Ledford, who started training in ballet at the age of 5, showed a natural talent. At the age of 10, she began attending summer intensives at Pittsburgh Ballet Theatre and the Kirov Academy. In 2017, she enrolled at the Academy full-time and was beginning to truly figure out who she was. A few months later, she posted a photo to Instagram and announced to the world that she was transgender. After graduating from the Academy, she took the following year to fully train as a female dancer and master her pointe technique!
Subscribe to Our Blog
2835 E. Washington Street
Phoenix, AZ 85034
Main: 602-381-0184
Box Office: 602-381-1096
School: 602-381-0188
Return to main Ballet Arizona website
Multi-Media Center