Celebrating Maria Simonetti
On January 13, we have the honor to celebrate the 20th Anniversary of beloved rehearsal director, Maria Simonetti. Over the last two decades, Maria has played a key role in developing Ballet Arizona into the desert jewel we are today. Whether she is managing company dancers, planning rehearsals or creating magic alongside Ib Andersen, Maria serves at the heart of everything Ballet Arizona is and everything we strive to be. Today, we honor her by sharing an interview that provides a small glimpse into who she is, her many accomplishments and passion for ballet.
Tell us a bit about yourself
I grew up in Buenos Aires, Argentina and trained as a dancer at Teatro Colón. I've been here a long time, but I also lived in Cuba for three years. I danced with La Jóven Guardia of Ballet Nacional de Cuba. Dance has really allowed me to travel all around the world as a guest choreographer, teacher and stager. I was a Ballet Mistress at Hubbard Street in Chicago when Michael Utoff, who was the Artistic Director at the time, brought me here to Ballet Arizona in 1997.
My parents always brought me to see plays in the theatre and I loved going to the theatre. In my family no one is really in the arts; my dad is a sociologist, my mom worked at the department of justice, my brother is a lawyer, and my other brother is a journalist who is now doing stand-up comedy. In general I come from a family that loves music, I grew up listening to great music that was diverse as well. I think maybe that's what made me like the arts at first. After that, I decided I wanted to take ballet classes.
What is your favorite memory at Ballet Arizona?
I think I have too many good ones! A very funny memory is when I discovered that Ib and I had the same Birthday. I remember vividly that we were in a rehearsal of Amoroso in Studio B (at our old building). Ib and one of the dancers were going back and forward about something and then the dancer said 'Well what sign are you'? Ib responded, 'I'm a Sagittarius'. I was sitting there and said, 'Me too'! The dancer Raul asked Ib, 'Well what day'? Ib responded, 'December 14'! I said, 'ME too'! That moment was a very funny memory (haha)!
What Ballet or project has been your favorite that you have worked on?
Romeo & Juliet, I really love it. It holds a special place in my heart. First of all because I love the music. I believe that after choreographing The Nutcracker, it was the first full length ballet Ib choreographed at Ballet Arizona. At first it was very challenging to pull off, but it turned out great. We also got to stage it for other companies and you could see that it's a good ballet, because it worked for other companies as well.
What are your hobbies outside of Ballet?
Something that has always interested me is learning languages. If I had more time I'd go back to taking lessons and learning a new language. I speak fluently 3 languages, Spanish, English and Italian. I have a fairly good understanding of French, so I could get by and I love Portuguese, because I love Brazilian music, but I can't speak it other than singing in the shower (haha).  But something that I really love and do frequently, is learning about wine! I go to wine tastings and classes all the time.
What is your favorite part about your job?
My most favorite thing about my job is when something gets created and you finish it. You know at the beginning when you start from scratch and everything looks terrible, and then suddenly when you come to the stage and you see how it all comes together and you see the end result. That is one of the greatest joys.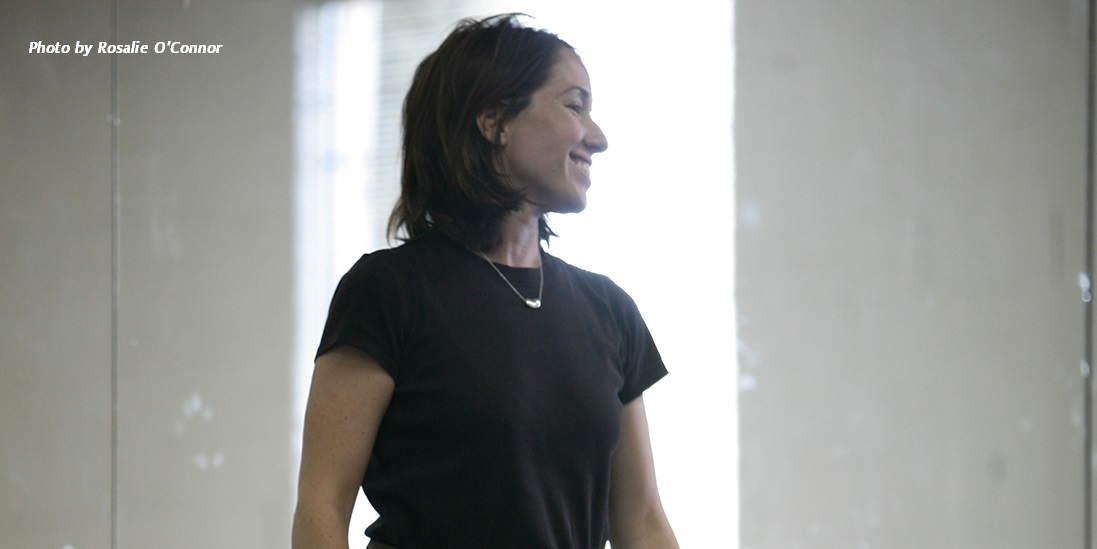 Your title is Rehearsal Director, what does that mean?
Well it means I teach Company ballet class several days a week, I make the daily rehearsal schedule, plus run several of those rehearsals. Months before the show we often have to put the steps together in each rehearsal, so we start teaching the dancers at zero, and by the time we get to the theatre, they are at 100. Its like building a house, we start from the first structure and then you keep on adding layers until you put on the finishing touches later to make it look good. It's the same concept but with steps.
What is the most challenging thing about your job?
I don't think there is ever one specific thing that is challenging and of course challenges change with time and with whatever is in front of you. But for example, if we are doing too many big ballets at once, we don't have enough dancers to run a full rehearsals because they are being used in other rehearsals all day. For example last year we had a very big Balanchine program and then went into Round. So it was hard to develop a schedule that could give people enough rehearsal time and not feel so stressed out.
If you would like to celebrate Maria and all that she's given to Ballet Arizona, please consider making a gift in her honor by clicking here.
Subscribe to Our Blog
2835 E. Washington Street
Phoenix, AZ 85034
Main: 602-381-0184
Box Office: 602-381-1096
School: 602-381-0188
Return to main Ballet Arizona website
Multi-Media Center