Behind the Scenes with Nayon Iovino:
"

Today's Masters

"
Q: What inspires your choreography?
Different things. The music. Life. Watching people connect. Helping others connect through storytelling. I love to learn about many different things. Knowledge gives me such great ideas for new choreography. I also have a strong interest in psychology and physics. In this piece I am able to weave them both into my work.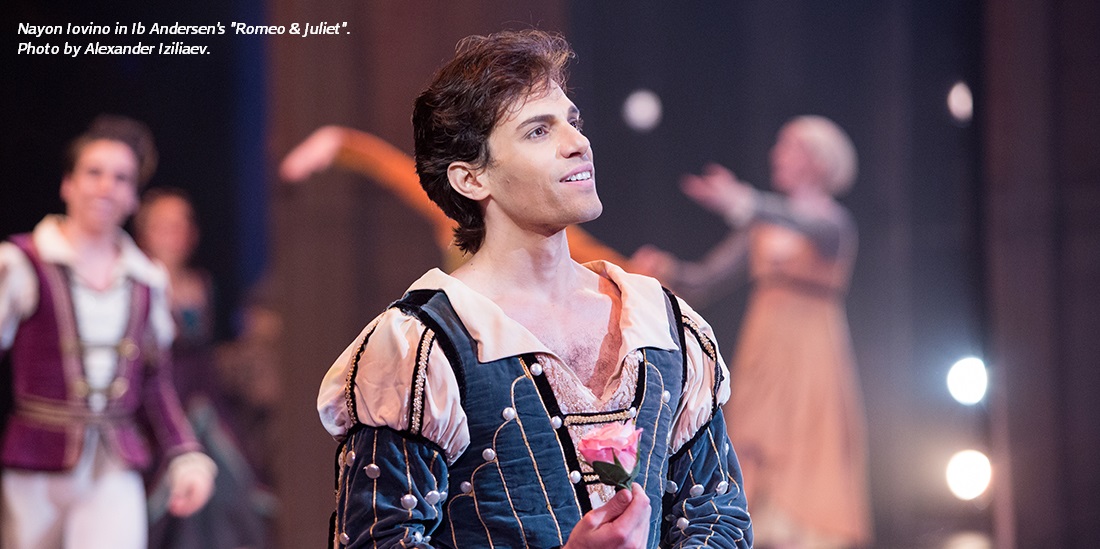 Q: Do you ever choreograph with certain dancers in mind?
A: Sometimes. But for this one specifically, I wanted to be as open as possible. I grabbed the entire company and taught everyone the steps together. Then I assigned roles based on what worked best for each dancer.
Q: What music did you choose for "Today's Masters"?
A: It is called "Jeu de Cartes" or "Game of Cards". From what I've read, the story follows a game of cards. The different movements are supposed to represent the different hands being dealt. There are different nuances for each hand.
Q: Were you familiar with the piece beforehand?
A: At the beginning of the season, Ib pulled me aside and asked if I would be interested in creating a new ballet. After I said yes, he offered me a piece of music, "Jeu de Cartes", by Stravinsky. I had never heard it before and at first I wasn't sure because the music is so complex. It wasn't really something I would choose on my own. But after hearing it a few times it really grew on me. I felt ready for it.
Q: What is the story behind Stravinsky's music and how did it influence your choreography?
A: The music's storyline of a game with three different hands had a big influence on me. This summer I was reading a book about psychology and I thought it could be very interesting twist to the interpretation of the music. I took the storyline of "the game", and applied different personalities, or different aspects of ourselves, to each of the three movements. I didn't want to be too literal, but I think the theme goes so well with the music because Stravinsky uses such sharp changes and surprises come out of nowhere.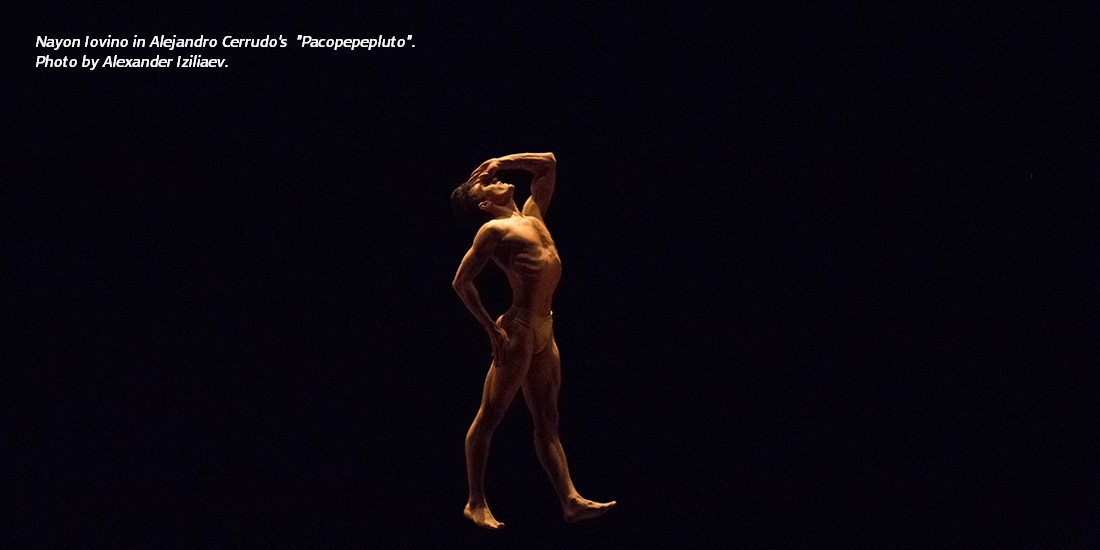 Q: Is there a specific message or impression you'd like the audience to walk away with?
I want people to interpret this piece on their own. In the ballet different personality traits of a person are being shown. But in someone's mind there's a whole plane of colors that make up their personality. It isn't necessarily black and white. So I want people to interpret the piece as it fits to them and their life. It's about expression and the unique ways every person shares their feelings.
Subscribe to Our Blog
2835 E. Washington Street
Phoenix, AZ 85034
Main: 602-381-0184
Box Office: 602-381-1096
School: 602-381-0188
Return to main Ballet Arizona website
Multi-Media Center