Behind The Scenes of Cinderella with Ib Andersen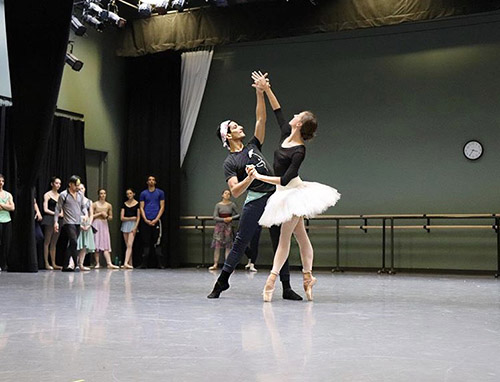 Tell us a little bit about Cinderella
We premiered our version of Cinderella in 2011. This ballet is my choreography and we are renting the sets from Houston Ballet which is based on the Royal Ballet's version by Federick Ashton. (That version might actually be considered the most famous.) The entire ballet is 3-5 hours. I'm not using the entire score so ours is under 2.5 hours.
Audiences might not realize a big part of your artistic work is behind-the-scenes editing & cutting scores of music. What does that entail?
Well, I took the score and decided to shorten a few things and eliminate a lot of the areas where there is some repetition. I cut to make it all fit with our story. For example, in Act III there is a very long section where the prince travels around the world to find Cinderella and I have not included any of that in my version. I then talk to the conductor to make sure it is possible and that I am not trying any crazy transitions. I have been doing this for many years and hopefully by now consider myself to be quite musical.
When choreographing ballets from scratch which do you like better, classical or contemporary? What's your favorite?
Well do you like steak or pasta? I like both.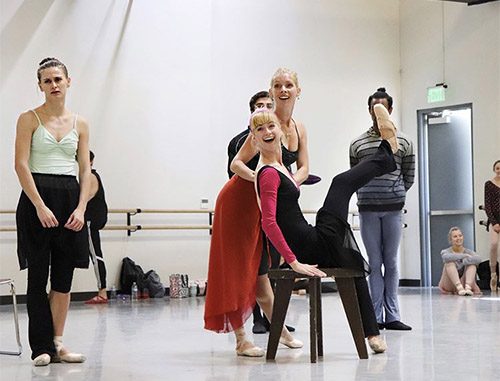 For Cinderella, the music already tells the story. Each piece of music is trying to convey a specific part of Cinderella's story – so if you go away from that it's quite difficult. Cinderella is a fairy tale – it's not like you have a monologue of the inner life of Cinderella and that's what you have to depict. It's a simpler story. Sometimes a story ballet might be a little easier because you have a scenario that you are following. It is very linear. When you are doing a contemporary piece you need to come up with a scenario yourself. But no matter if it is abstract or if it has a story – it still needs to have a structure. Without that skeletal framework, no one would be able to follow it.
My favorite part? I love it when it goes well. You are so excited. You think, 'oh man, I had such a good day today,' but then you might only be happy for 5 minutes – then come back the next day and think 'why did I think that was good?' Then I need to scrap it and start over from scratch.
---
Return to main Ballet Arizona website
Multi-Media Center