Behind-The-Scenes of Juan Gabriel
---
Artistic Director, Ib Andersen chats all things, Juan Gabriel – his newest work and a ballet, unlike anything our audiences have ever seen before!
---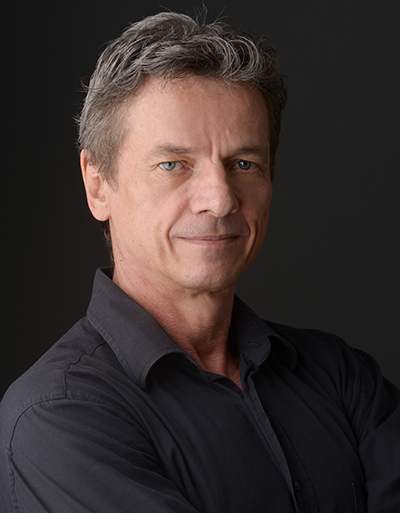 Let's talk about your world premiere Juan Gabriel!
I first discovered Juan Gabriel, after his sudden death in 2016. I read his obituary in The New York Times, started researching him, and found this famous concert at the Palacio De Bellas Artes in Mexico City. The millions that mourned his loss overwhelmed me and I had to learn more. I watched that concert and his artistry and passion was so moving. Juan Gabriel is a very unusual artist. He has direct access into people's hearts – to have such universal appeal to any human being is fascinating to me.
We are working with Carla Fernández for costumes. She is a fashion designer based in Mexico City and dedicated to preserving and revitalizing textile legacies from the indigenous and mestizo communities of Mexico. We are building 70-80 costumes from scratch that have hand embroidery and fretwork done in Mexico. Carla brings such authenticity to the costumes through her vision and design. She grew up listening to Juan Gabriel and her initial sketches highlighted different periods in his life. From the Mexican charro to the Tehuana flowers – plus a ton of fringe! She has also adapted things and added her personal flair. Many of her designs are so intricate; they almost need to be magnified to be seen from the stage.
I am working with Jacob Pinholster, the Associate Dean at the Herberger Institute for Design and the Arts at ASU, for the ballet videography. With each song, I have described the visual elements I want to see… so each song will have its own little world projected onto the stage. There will be a unique sense of place, through either abstract designs or landscapes, to evoke different sentiments. For some, you will feel like you are in a small village, but for the most part, this is going to look like a rock concert with a lot of vibrant energetic lighting!
This ballet is a long time coming, how does it feel finally bringing Juan Gabriel to the stage?
For me, this journey began in 2016 – from concept to stage. This last week has been the most intense process. I am equally nervous, as I am excited about the result and curious to see how audiences will respond. He is an exceptional songwriter, so I hope they react with spontaneity and start singing along. I have a particular fondness for a 26-minute section because it is so high energy. This ballet has been an exploration of an artist celebrating another artist in a completely different medium. In the end, I want people to leave feeling uplifted and that it feels good to be alive!
---
The last comment and 43 other comment(s) need to be approved.
Subscribe to Our Blog
2835 E. Washington Street
Phoenix, AZ 85034
Main: 602-381-0184
Box Office: 602-381-1096
School: 602-381-0188
Return to main Ballet Arizona website
Multi-Media Center