A Day in the Life of Studio Company Dancer Riley McGregor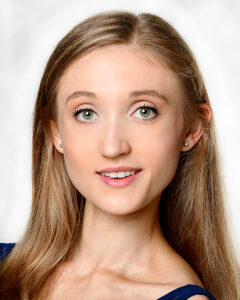 Being part of Ballet Arizona's Studio Company keeps Riley McGregor on her toes all day…literally. The 19 year-old, originally from Burlington, Connecticut, starts her day at 7 am and it takes her about an hour to get ready and gather up her essentials, pointe shoes, a sewing kit, makeup, warmup clothes, and a book, currently Gelsey Kirkland's autobiography.
She arrives to the studios with her roommates around 8:15 in the morning and heads straight to the dressing rooms to unpack and get dressed for class. "The process of picking a leotard is pretty fun," says Riley, "most of the Company and Studio Company girls leave their collections of leotards in the locker room for everyone to borrow." For today she chooses a lime green Yumiko leotard and then adds her warm up gear which consists of trash bag shorts, leg warmers, a crocheted wrap, a shirt, and a jacket. Then she grabs her small knit bag filled with pointe shoes, ballet slippers, toe tape, second skin, icy hot cream, water, and cell phone and goes straight into the studio to her specific barre spot.
Warming up for McGregor is extremely important. "I make sure to stretch my hip flexors, because they
are often tight," she says, "then I crack up and down my spine and my hips, try to mobilize my ankles and do a plank routine along with other ab exercises." Next she makes sure to tape her feet so when it's time to switch from flat shoes to pointe shoes, she doesn't miss any combinations in the center. After all of that it's time to break in new pointe shoes by stepping on them, taking the nail out the bottom of the shank, placing duct tape on the inside of the heel and cutting the satin off of the top of the platform.
Once the 1.5 hour company class has finished, Riley makes a quick trip to CVS to pick up some last minute items for her dress rehearsal in the evening. The list includes false eyelashes, face powder, and lamb's wool for her pointe shoes. It's then back to the studios for a costume fitting for the School of Ballet Arizona's upcoming performance of Giselle, where she will be one of three dancers taking on the title role. After the fitting she heads back into the studio for her first rehearsal of the day, where she and the other dancers are given notes from yesterday's dress rehearsal by Ballet Arizona's Ballet Mistress, Lisbet Companioni.
Between rehearsals, Riley hangs out with her fellow Studio Company members while sewing pointe shoes. "I like to have multiple pairs to choose from, so I try to always have four back up pairs," she says. Once the break is over is back to rehearsals, this time with new School Director, Anthony Jones, for an upcoming outreach performance at Veritas Preparatory Academy. Lucky for the dancers, the rehearsal finishes early, which gives Riley extra time to do her hair and makeup for dress rehearsal. "For Giselle, the hair is quite interesting," she says, "it is in a low bun with a center part that covers the top of the ear."
Studio Company then starts their third rehearsal of the day, which is followed by a short warmup class to prep for their dress rehearsal and one last costume fitting for the Willies in Act 2 of Giselle. And now, it's finally time for the dress rehearsal. Riley sets up her costumes, puts on her head piece and pointe shoes, and places her water bottle just off stage. She then goes into the studio before the rehearsal starts to practice with her partner, Vinicius Lima, as well as a couple of the set pieces she will use.
After Act I of the dress rehearsal is over, Riley makes a quick change, gets her hair back into a bun after ripping it out in Giselle's mad scene, and fixing her makeup to become a proper Willie, which means adding a lot of white powder so she looks pale and dead.
Dress rehearsal ends around 8:30pm which means it's time for Riley to take her pointe shoes off, which she says is "the best part of the day!" Once she gets home she will soak her feet in both ice water and hot water with Epsom salts, while reading or watching a movie, currently it's Harry Potter. Then around 10 pm it's time to take a shower and go to sleep, which is no problem after long days like these!
---
Q&A
What do you love about ballet?
With ballet, the challenge never ends. There are times that I hate this fact but I think in the end that is what I love most about ballet. Sometimes we fall down, but we just have to pick ourselves back up and keep going because there is always more to reach for, more to strive for, and more to achieve.
How is being in the Studio Company different to being in the School?
It's different from being in the school because in addition to taking class and rehearsing from 4:30pm to 8:00pm, we also work from 9:00am to 4:30pm rehearsing ballets with the company. In Studio Company we get to work with and take class from not only the teachers at SBAZ but also with Mr. Andersen which is a privilege. Plus…we get to share a dressing room with the company, which is pretty cool.
What has been your most rewarding experience on stage so far?
I think my most rewarding experience on stage was when I performed Aurora in Sleeping Beauty this past fall. I was able to go on stage knowing that I worked extremely hard to do that ballet and for a brief moment, I felt that hard work paying off.
Can you describe what it's like to take on such an iconic role like Giselle?
Honestly, incredibly intimidating. Giselle is a loaded role, filled with extremely demanding technical aspects as well as the requirement to tell a story of love, betrayal, madness, death, and ultimately forgiveness. For my 19 year-old-self this is pretty challenging considering I've experienced very little of that. I have to really feel and experience the joy and heartbreak of Act I, and in Act II I have to literally be dead, ethereal and inhuman. All of this while thinking about turning out my right foot when I walk, and countless other technical things. At the end of the day, it is a great challenge and I know that it will make me so much stronger as a dancer and performer.
Who is favorite choreographer/performer/ballet inspiration?
I know I should say Marianela Nunez or someone like that, don't get me wrong she is flawless, but I honestly look up to the dancers here at Ballet Arizona. I am especially inspired by Amber Lewis, she is so kind, down-to-earth, and has an amazing work ethic and fearlessness.
What do you do outside of dance?
Well to be honest there is not much time for hobbies… but I really like spending time with my friends, whatever the activity may be. Most of the dancers in studio company are from out of town and we are in our late teens or early twenties, so we sort of form a little family of our own here in Phoenix.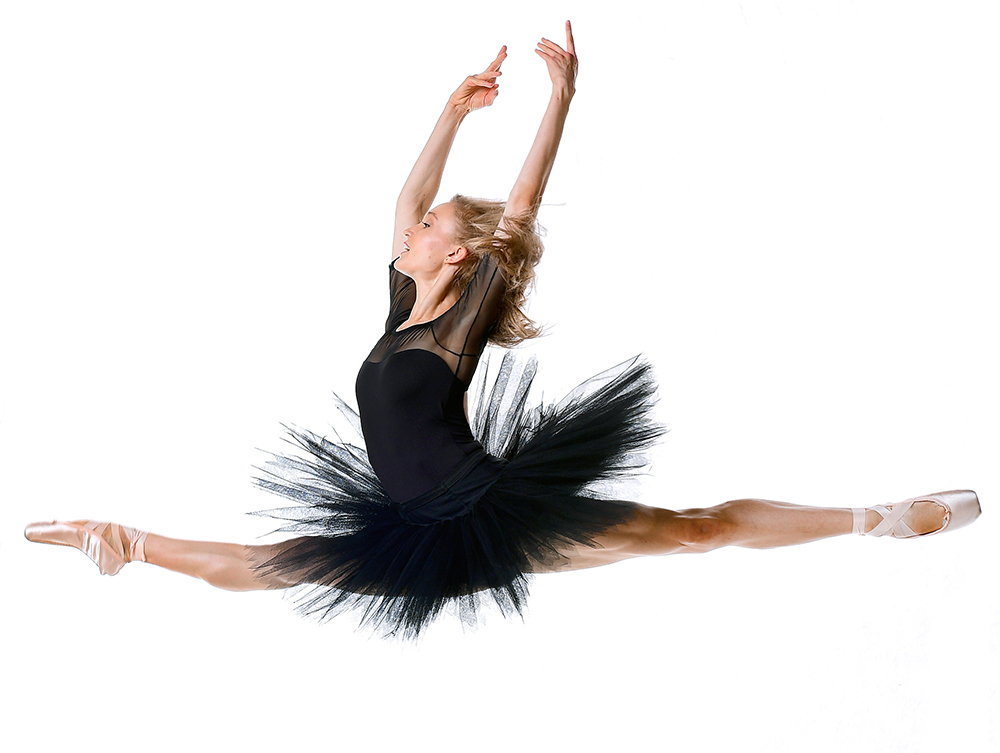 Subscribe to Our Blog
2835 E. Washington Street
Phoenix, AZ 85034
Main: 602-381-0184
Box Office: 602-381-1096
School: 602-381-0188
Return to main Ballet Arizona website
Multi-Media Center