5 Dance Books You Need to Read
As the countdown to 2021 begins, here are 5 books, celebrating some of the world's greatest dancers, that you need to read!
---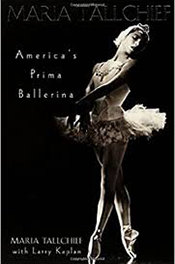 Maria Tallchief: America's Prima Ballerina
by Maria Tallchief & Larry Kaplan
A fascinating self-portrait of the fairy-tale life of a woman who understood that a committed talent could transform the world around her.
"Maria Tallchief and American ballet came of age in the same moment…. Her story will always be the story of ballet conquering America. It was and is an American romance."-Arlene Croce, The New Yorker
Buy at Changing Hands (local bookstore)
Buy at Palabras Bilingual Bookstore (local bookstore)
---
Holding On to the Air
by Suzanne Farrell with  Toni Bentley
Suzanne Farrell, world-renowned ballerina, was one of George Balanchine's most celebrated muses and remains a legendary figure in the ballet world. This memoir recounts Farrell's transformation from a young girl in Ohio dreaming of greatness to the realization of that dream on stages all over the world.  Central to this transformation was her relationship with George Balanchine, who invited her to join the New York City Ballet in the fall of 1961 and was in turn inspired by her unique combination of musical, physical, and dramatic gifts.
Buy at Changing Hands (local bookstore)
Buy at Palabras Bilingual Bookstore (local bookstore)
---
Revelations: The Autobiography of Alvin Ailey
by Alvin Ailey with A. Peter Bailey
Ailey's autobiography relates the powerful story of his painful search for identity despite a lifetime of remarkable achievement. For the first time, Ailey speaks about the events and individuals who made him what he was, especially the profound negative impact of his fatherless childhood. Among his moving recollections: the music and "blood memories" of rural Texas and Los Angeles in the Depression-era thirties; the colorful true stories that became the narratives for his ballets; an early brush with dramatic theater, a field he debated choosing over dance; his outspoken words about the politics and racism in the dance world; and his insights into such luminaries of that world as George Balanchine and Judith Jamison.
---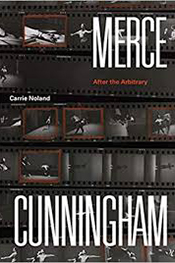 Merce Cunningham: After the Arbitrary
by Carrie Noland
One of the most influential choreographers of the twentieth century, Merce Cunningham is known for introducing chance to dance. Far too often, however, accounts of Cunningham's work have neglected its full scope, focusing on his collaborations with the visionary composer John Cage or insisting that randomness was the singular goal of his choreography.  In this book, the first dedicated to the complete arc of Cunningham's career, Carrie Noland brings new insight to this transformative artist's philosophy and work, providing a fresh perspective on his artistic process while exploring aspects of his choreographic practice never studied before.
Buy at Changing Hands (local bookstore)
Buy at Palabras Bilingual Bookstore (local bookstore)
---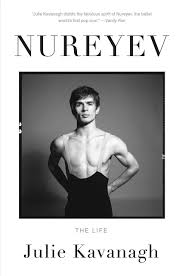 Nureyev: The Life
by Julie Kavanagh
Rudolf Nureyev, one of the most iconic dancers of the twentieth century, had it all: beauty, genius, charm, passion, and sex appeal. No other dancer of our time has generated the same excitement, for both men and women, on or off the stage. In this superb biography, Julie Kavanagh deftly brings us through the professional and personal milestones of Nureyev's life and career: his education at the Kirov school in Leningrad; his controversial defection from the USSR in 1961; his long-time affair with the Danish dancer Erik Bruhn; his legendary partnership with Margot Fonteyn at the Royal Ballet in London.
Buy at Changing Hands (local bookstore)
Buy at Palabras Bilingual Bookstore (local bookstore)
---
Subscribe to Our Blog
2835 E. Washington Street
Phoenix, AZ 85034
Main: 602-381-0184
Box Office: 602-381-1096
School: 602-381-0188
Return to main Ballet Arizona website
Multi-Media Center