2023 Artist Relief Fund Benefit
Celebrating the 10th Anniversary!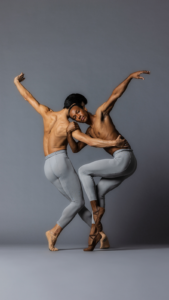 Please join us for the 10th anniversary Artist Relief Fund Benefit. To celebrate, we will reprise ten original works that were created by our dancers for previous Artist Relief Fund performances over the past ten years!
Doors open at 6pm. Come and enjoy light hors d'oeuvres and drinks as you peruse the artist centered silent auction and raffle. The performance will begin at 7:00 pm. All of the original works were choreographed by Ballet Arizona dancers and are a mixture of classical and contemporary styles. One of the pieces will feature live accompaniment by current company dancers Atsunari Matsuyama and Eastlyn Jensen. You won't want to miss the opportunity to catch these special pieces again!
Following the performance, there will be a live jazz quartet, dessert, and a video presentation. Stay and enjoy an exclusive opportunity to mingle with the dancers and share a toast to 10 great years of Artist Relief Fund! 
This evening is presented by the dancers of Ballet Arizona. All proceeds directly benefit the dancers during career transition and emergencies, as well as with costs associated with continued education and physical maintenance. Donations are 100% tax deductible.
Photos my Ballet Arizona's Company Dancer: Randy Pacheco.
To purchase tickets, click the button below! 
Subscribe to Our Blog
2835 E. Washington Street
Phoenix, AZ 85034
Main: 602-381-0184
Box Office: 602-381-1096
School: 602-381-0188
Return to main Ballet Arizona website
Multi-Media Center